How You Can Help
You can help Breast Cancer Solutions many different ways!
Mailed or Online Donations: The fastest way to put your gift to work supporting our clients!
Support While You Shop: Support Breast Cancer Solutions when you shop, dine or travel. Click for participating programs.

In Memory or In Honor of Gifts: Make a donation in honor or memory of a loved one by donating online or mailing a gift.
Planned Giving: Contributions made through trusts and wills provide the opportunity to contribute beyond your lifetime. Bequests can easily be added to new or existing estate documents. Email info@breastcancersolutions.org for details.
Third-Party Fundraising: Email info@breastcancersolutions.org to receive a copy of our fundraiser guidelines.
Donate a Vehicle!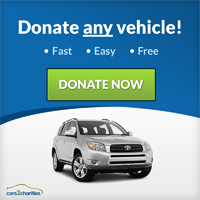 Donor Testimonials
We asked some of our donors why they support Breast Cancer Solutions.
Barbara M. said: "As a breast cancer survivor, I realize how expensive treatment can be and how some patients can be too sick to work or take care of their families. The extra financial stress puts an huge burden on women fighting to get well. I know that by supporting Breast Cancer Solutions, my efforts directly benefit individual patients and help them get through treatment."
Michele D. said: "I make a donation [each month] to Breast Cancer Solution to help women less fortunate than I am. During my cancer diagnostic the MRI that I "needed" was not covered by my "good" insurance but I felt fortunate that I was able to afford it and the best care that I needed."
The Breast Cancer Solutions logo may not be used without permission. Donations of any kind are not refundable.