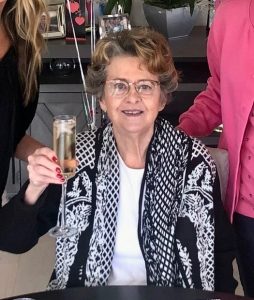 In 1997, Linda Elder joined a group of five friends to plan and form the non-profit Breast Cancer Solutions (BCS). In 1998, BCS received its official 501c3 status and began helping breast cancer patients in three southern California counties to address financial roadblocks during their breast cancer treatment. Linda served for several years on the founding board of BCS, then returned her focus to her career with Orange County Social Services. After her professional retirement, she rejoined the BCS board in 2013 for several more years.
Linda's insight and skill helped mold BCS into the organization it is today! Donations in Linda's honor and memory may be made to Breast Cancer Solutions by check or online using the donate button below. 
Or if preferred, Venmo @breastcancersolutions, or make your check payable to Breast Cancer Solutions and mail to: 
Breast Cancer Solutions
Linda Elder Memorial Fund
25422 Trabuco Road, #105-167
Lake Forest, CA 92630
For questions, email info@breastcancersolutions.org or call 866-960-9222.