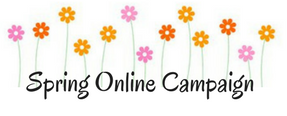 Helps us raise $7,500 between May 15-19, 2017! 
Your donation of any size helps eliminate financial barriers to treatment for breast cancer patients in Orange, Riverside and San Bernardino Counties. Know that your support directly impacts a life of a breast cancer patient! Here are some examples, but please know that donations in any amount are needed and appreciated to help assist our clients:
$1,000 = 3 months of housing assistance
$750 = 1 month of housing, food and utilities assistance
$500 = 1 month of housing and food assistance
$250 = 1 month of utilities assistance
$200 = 1 month of food assistance
$100 = 1 month of transportation assistance
$50 = 2 co-payments for treatment appointment
$25 = 1 co-payment for treatment appointment
Donate online May 15-19 by clicking in the upper right corner of this page.
Share our message! Forward this email or share our  Facebook posts with your family, friends and networks to help increase donations.
Rather donate offline? Mail your donation to Breast Cancer Solutions, 25422 Trabuco Rd. #105-167, Lake Forest, CA 92630. Just let us know your gift is for our 2017 Spring Campaign!
 REMEMBER…your gift makes a difference for breast cancer patients now!